Adopt a pet - find your pet a new home.
Before surrendering your pet to Humane Society of West Michigan please consider adoptapet.com! Click the image below for more info.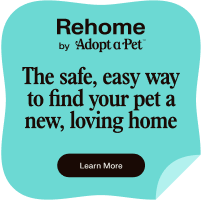 Animal Admitting
An appointment is required to admit an animal in order to ensure we have space available. Please email admitting@hswestmi.org or call (616) 453-0175 or (616) 453-7492.
Admitting Hours
Monday - Closed
Tuesday - 10AM-5PM
Wednesday - 10AM-5PM
Thursday - 10AM-5PM
Friday - 10AM-5PM
Saturday - 10AM-4PM
Sunday - Closed
If you want to keep your beloved pet but are having difficulty affording pet food or vaccines please contact our Outreach Coordinator, Julie Townsend at 616-791-8056 or jtownsend@hswestmi.org.
When you bring in a stray or owned animal we ask that you pay a $30 Transfer of Care Fee, which will cover a small fraction of our costs for admitting the animal and caring for it's needs. Please note that HSWM does not accept checks.
Please bring any veterinary records that you have for the pet you are surrendering and be prepared to provide information that will assist us in properly placing your pet in a new home.
Please also fill out the following form (one per animal):
Are you admitting an animal due to landlord restrictions? Check out Grand Rapid's pet-friendly housing on PadMapper.